The New Plastics Economy in Malaysia
The New Plastics Economy was introduced by Ellen MacArthur Foundation with support from the UN Environmental Programme to address plastic waste and pollution. This project involves many governments, various businesses and other organizations coming together to build an efficient plastic system.
According to Open Edition Journals, in economic terms, 95% of the value of plastic packaging, worth a sum of 105 billion euros – is lost to the economy every year. This is a wasted opportunity. The New Plastics Economy applies the principles of the circular economy and brings together key stakeholders to rethink and redesign the future of plastics by innovating new business models, while reviewing and reevaluating future plastic products and packaging designs.
Circular economy is specifically outlined under the Malaysia Roadmap towards Zero Single Use Plastics by the Ministry of Energy, Science, Technology, Environment and Climate Change (MESTECC). By implementing the circular economy in the new plastics economy, a more sustainable nation can be achieved.
What is a circular economy?
In a circular economy, everything in the production cycle is kept longer and can be used repeatedly. Different from linear economy (take, make, waste), circular economy aims to reduce waste, recover resources, and reuse them back into production. Adopting the principles of circular economy in the new plastics economy means productions go right back to the beginning of the cycle where plastics and other materials from products get fully utilized with waste minimisation achieved.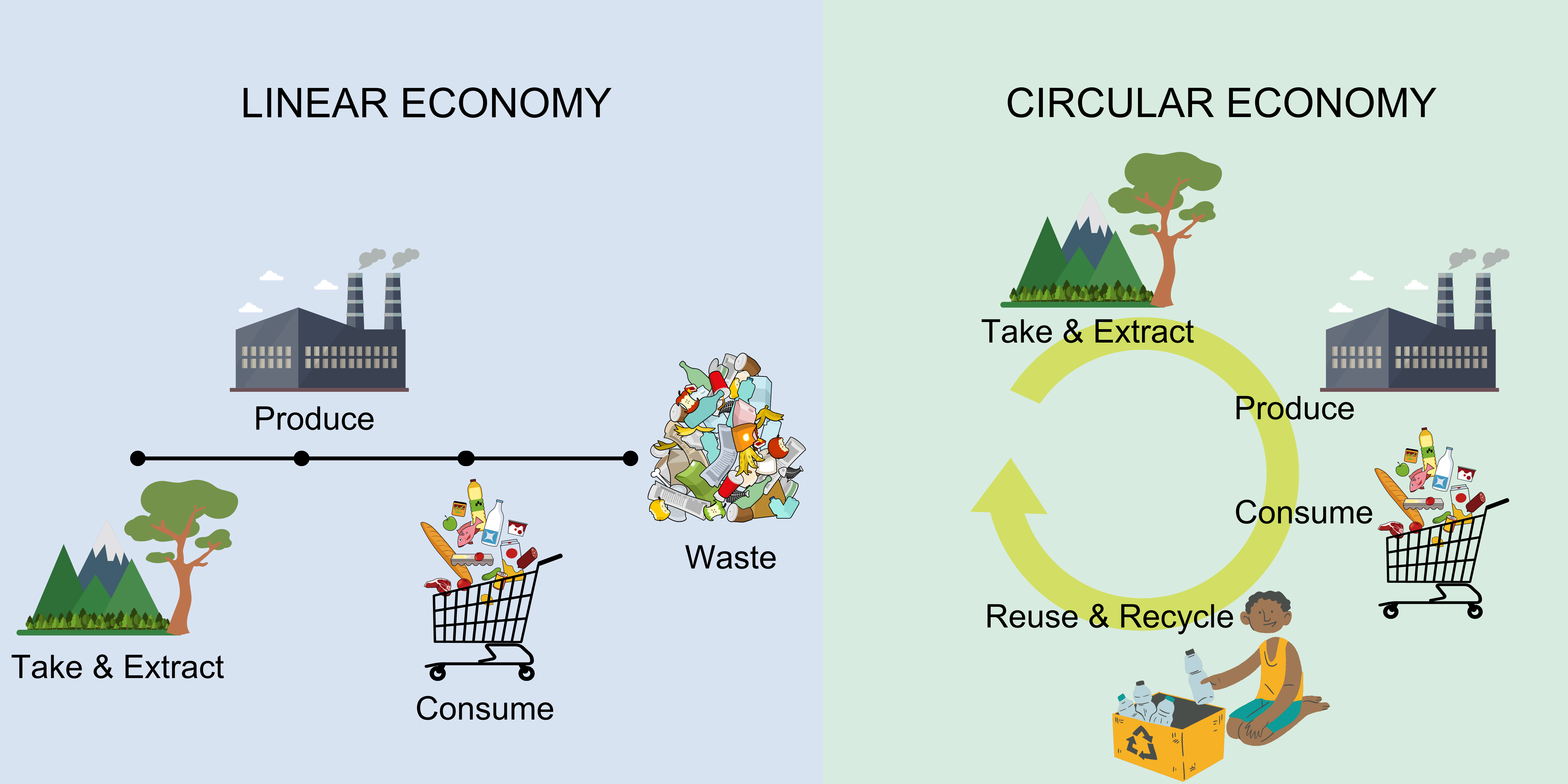 New Plastic Economy in Malaysia
Malaysian Plastics Manufacturers Association (MPMA) aims to support stakeholders in the plastics industry within the country towards achieving a circular economy while implementing extended producer responsibility (EPR) schemes in Malaysia. The EPR is an environmental protection strategy to ensure product manufacturers are responsible for the entire life cycle of the production especially for the restoration, recycling and final disposal of the product.
Beyond treating and disposing of plastic waste properly, manufacturers are also required to reconsider the design components as well as the use of recycled resins. The Malaysian government as well as many manufacturers are eagerly searching for new biobased solutions and replacing fossil-based plastic with renewable materials.
Bioplastics in New Plastics Economy
The use of bioplastics is paramount in improving the productivity of resources as part of the New Plastics Economy. As a biohybrid alternative using plant-based renewable materials, bioplastics break down faster and minimise harmful carbon dioxide emissions. With bioplastics derived from and converted back to biomass, circular motion is achieved.
In a nutshell, the new approach to producing bioplastic will offer better and more effective ways that biocatalysts can contribute to generating a circular economy. Most importantly, we have to rethink and emphasise the value of plastic, while making the right decision before we use it. As one of the leading biotechnology companies in Malaysia, Gaia Greentech aims to help accelerate the country towards a better position in this New Plastics Economy.