Green Architecture - The Future Of Bioplastic In Architecture
The architecture industry is the second industry that uses the most plastics after the packaging industry. While plastic has always been seen as an essential part of the architectural process, many industry players have realised its negative impact on the environment. Bioplastic has started playing a big role in bringing the industry forward with a more sustainable alternative, propelling the growth of 'green architecture' to reduce the harmful effects of construction projects on the environment.
Why bioplastics?
As early as 2018, a dutch company DUS Architecture has already built a full sized 3D printed house using bioplastic. According to the firm's co-founder Hedwig Heinsman, an average of 25% material waste is created for each building project. By using bioplastics and 3D printing in architecture, you only use materials that you need. Even when mistakes are made in 3D printing, the bioplastics used can be shredded and reused again.
Exterior and interior
Many industry players have started exploring the usage of bioplastics in interior designing elements as well. Startup company Aectual 3D printed floorings with bioplastic that are filled with a terrazzo of recycled granite or marble. Designers and architects are able to assemble the terrazzo flooring their own way to create their own unique pieces.
3D printing is well known for its highly-detailed and dimensional accuracy. By using the 3D printing technique and bioplastic as the material, every piece of flooring is customised and effectively made. Just by using digital sketches or the architect's existing pattern library, bioplastic terrazzo flooring can be easily produced.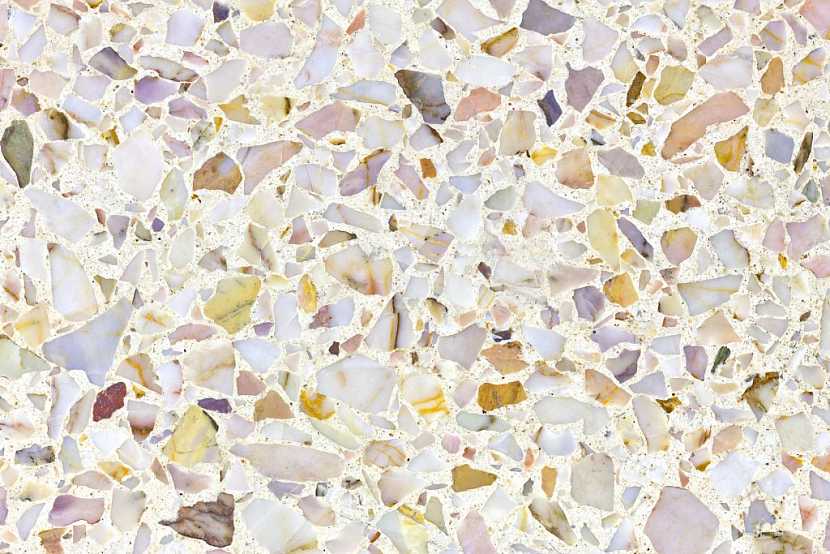 3D printed floor made out of bioplastic & filled with terrazzo of recycled marble or granite (Photo Credit: img.primadoma.cz/)
Back in 2013, students and professors from Stuttgart University completed a project called ArboSkin to demonstrate the potentials of bioplastics used in the construction industry for limitless architecture creations. The thermoformable sheets of bioplastics used represented a resource-efficient alternative to oil-based plastics, glass, or metal. Bioplastic, which is made partially from renewable resources, combines the benefits of high malleability and recyclability of plastics.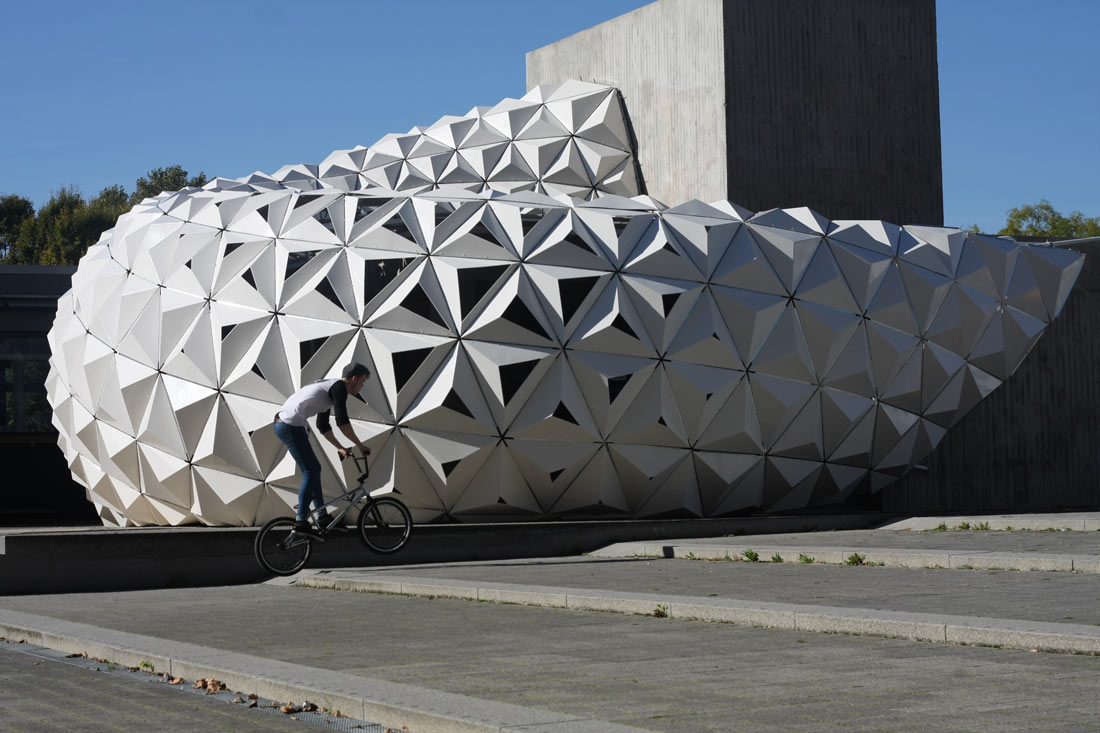 Bioplastic ArboSkin pavilion project by students and professors from Stuttgart University

(Photo Credit: parametric-architecture.com)
Beyond building architecture and interior design, bioplastics have even penetrated the homeware manufacturing arena. This goes to show that other than adapting bioplastic to packaging and plastic bags, the architecture industry has lots to benefit from the usage of bioplastic. Contact us to know more about Gaia Greentech's eJau™ biohybrid resin or how we can support your next project.